Olivia Canela will be having a busy year but in a very different fashion. If you read my post last week you know that there is a new family addition arriving sometime in May. We are all pretty excited and eager to meet the little one. However, it also means our natural skincare products will not be around the markets this season. This maternity leave will be the time to fully immerse myself into motherhood and relish which will hopefully be a great summer. There are still some products in stock so please contact me if you are in need of some skincare love.
Before the baby's arrival my friend Elisabeth and I will be hosting a few SeaBerry Studios workshops. Our first one – Luscious Balms – will be March 9 at the Anna Templeton Centre. We changed the workshop format a bit and now we have 2 different sessions in one day. In the morning we will create a lip balm, lip butter, and an herbal healing balm. In the afternoon the products are a soothing massage bar and a body butter that provides deep nourishment and relief to the skin. All the details can be found on our site. You can register for just the morning or the afternoon session or for both Luscious Balms workshops.
Soon, SeaBerry will also be selling raw ingredients and jars so you can make your own concoctions at home at an affordable price. Contact me if you would like further information, or keep an eye on our Facebook Page.
Finally, this blog is now on Bloglovin'! This a great site for anyone that, like me, follows several blogs but finds it difficult to keep on top of them.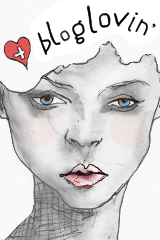 I have been using Bloglovin' for a few weeks now and these are some of the advantages I found:
Easy to subscribe, unsubscribe, and organize blogs into different thematic groups
It notifies when each blog has a new post
By liking a post it saves it so you can retrieve it at anytime
Phone and tablet apps available so you are always a click away from reading your favourite blog
If you want to see what Olivia Canela is up to this year, the blog is the place to do it.